Hops 2010
This is the second year of my hops garden (well, it's actually at my in-laws' garden), and things are starting to take off already. This picture of the Cascades is from March 20, 2010: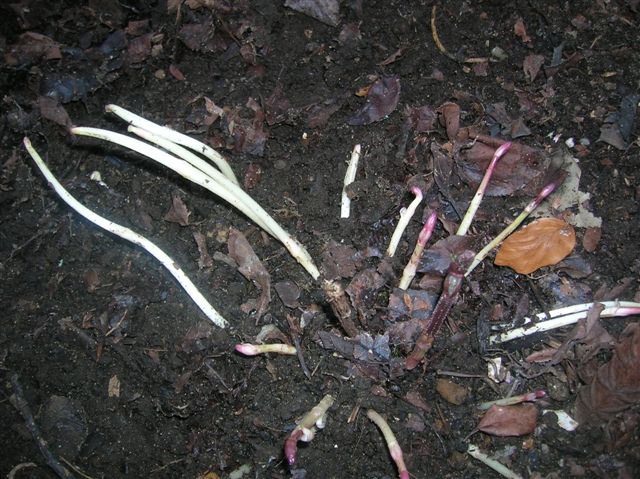 May, 2010: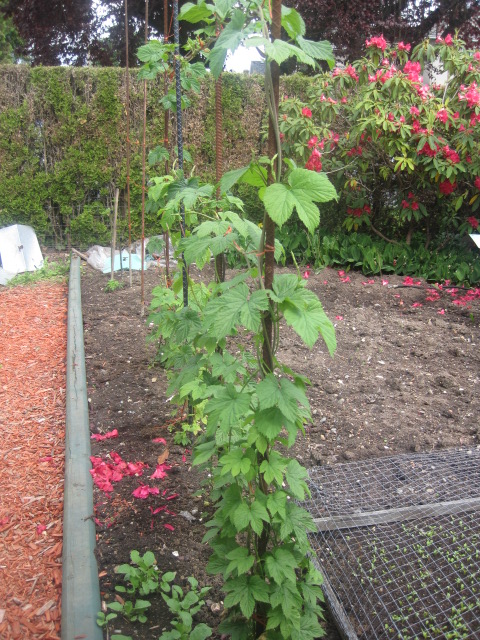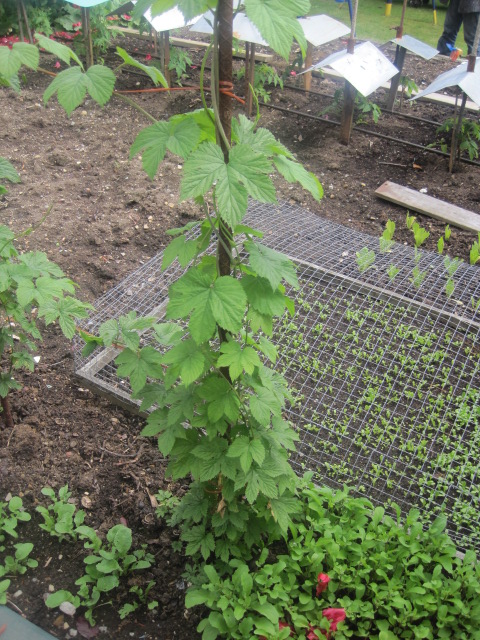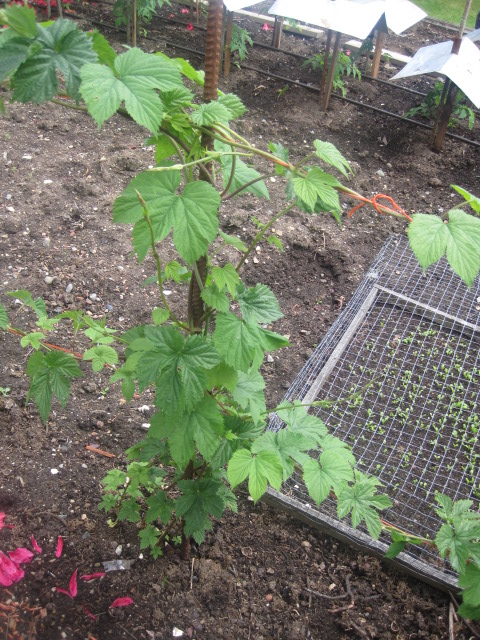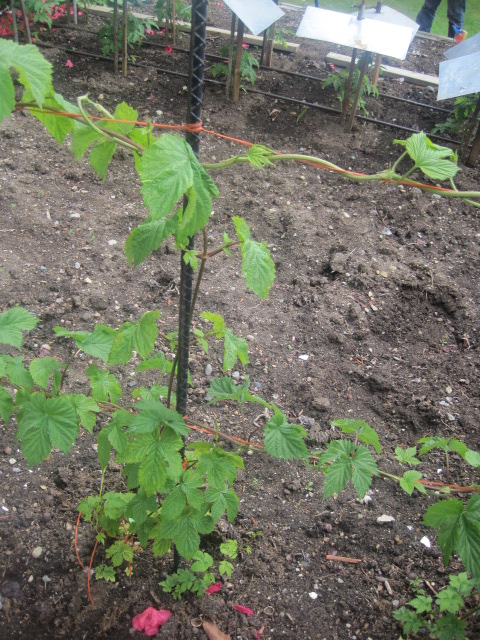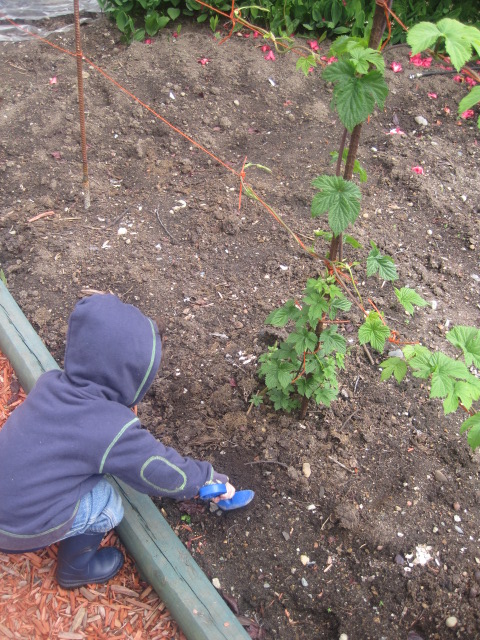 July, 2010:
Lots of flowers: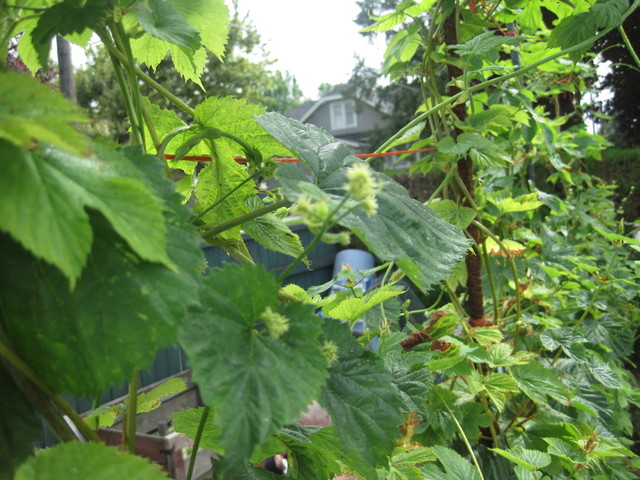 But covered in bugs: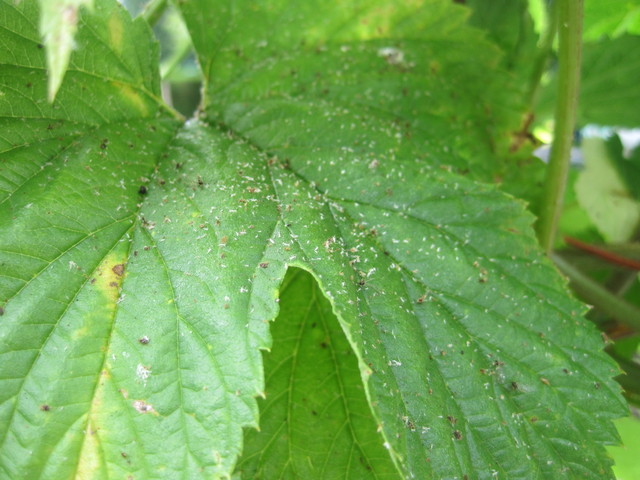 With my assistant: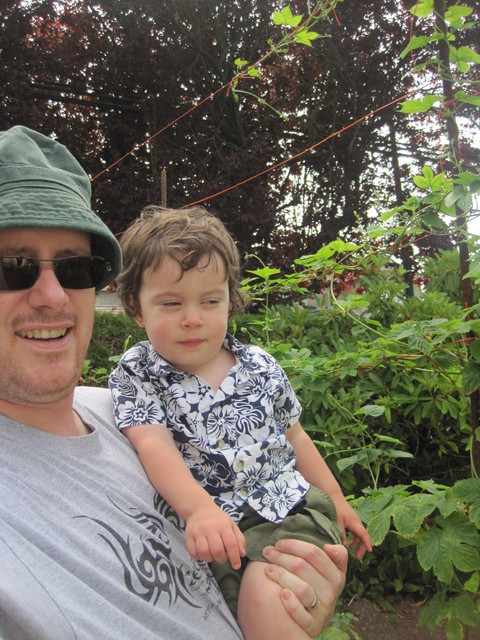 August, 2010: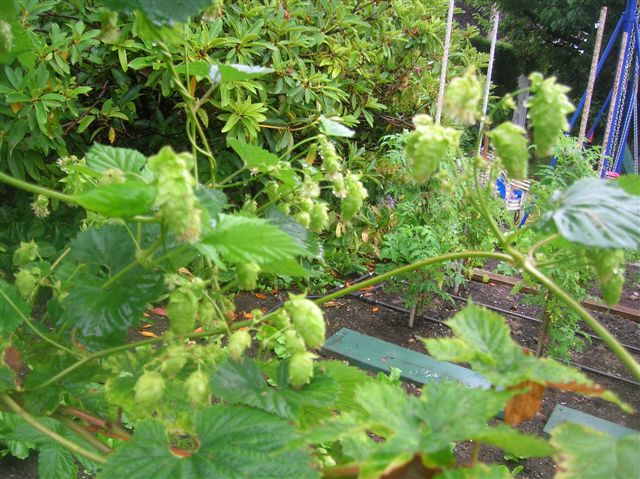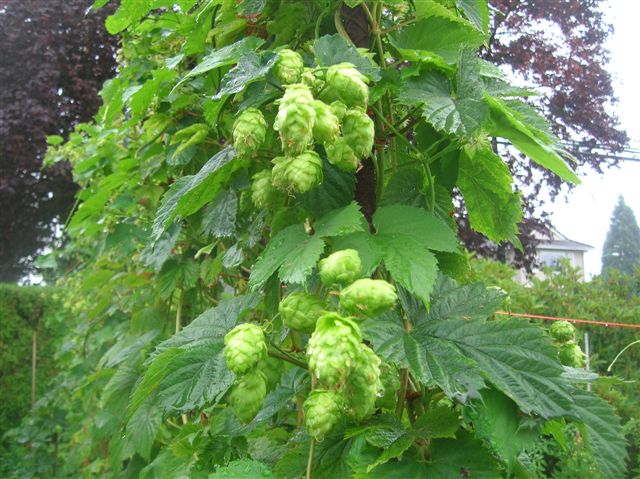 August 29, 2010: Harvest day! We showed up at the inlaws for our regular visit, and my father-in-law said, "Looks like they're ready. Shall we harvest?" So we did. As you can see, he had them trained horizontally: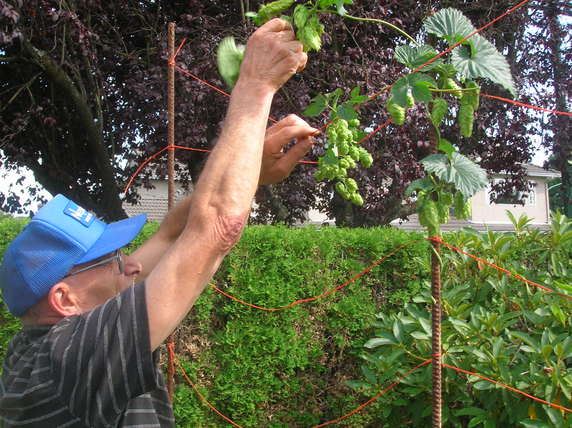 We decided we wanted to see how well each one produced, so we followed the shoots cutting as we went: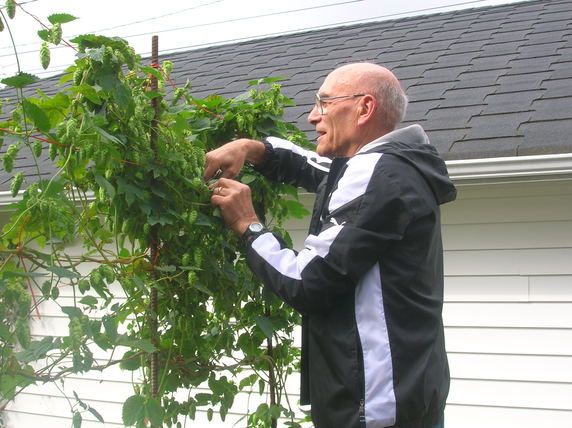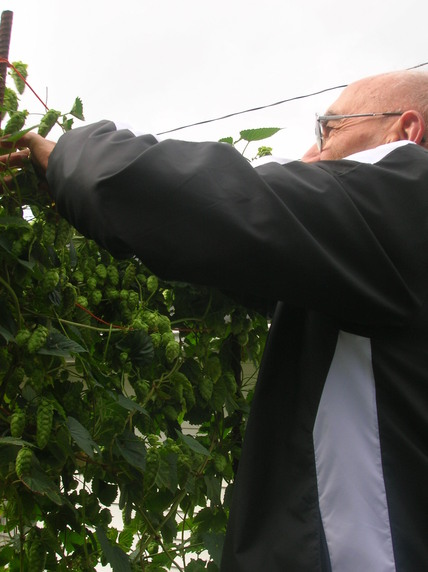 Fortunately, we had some help: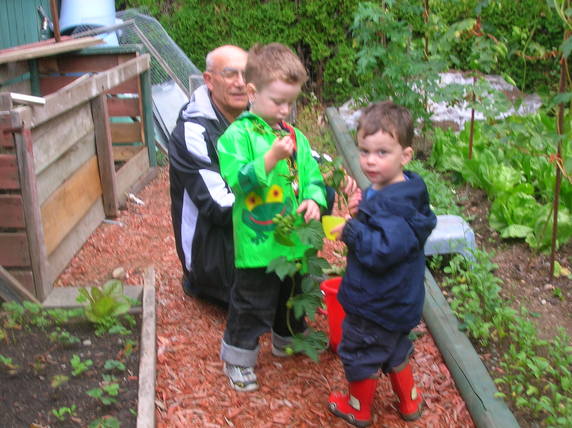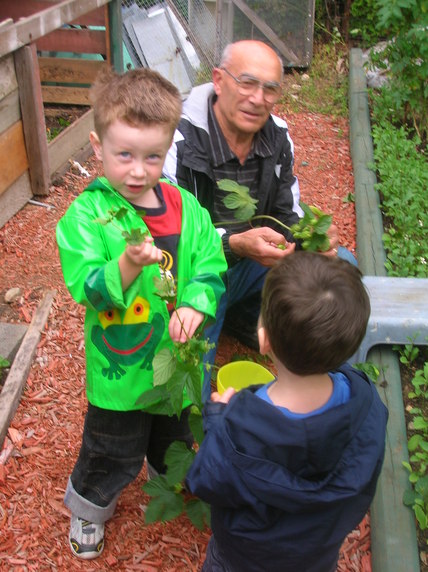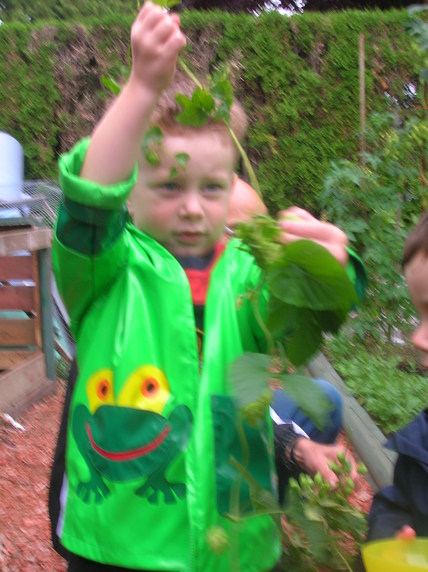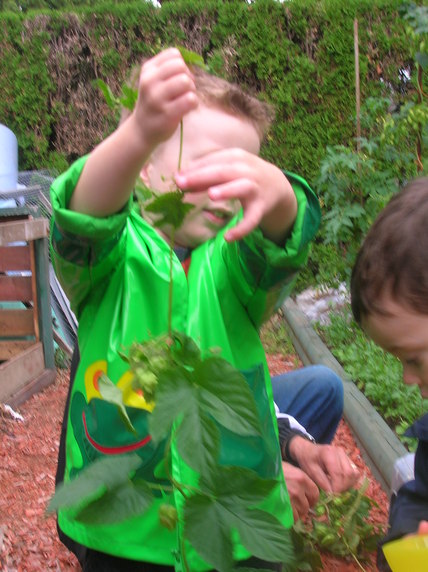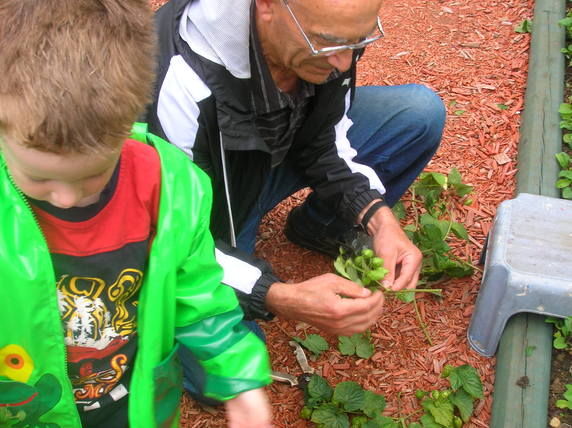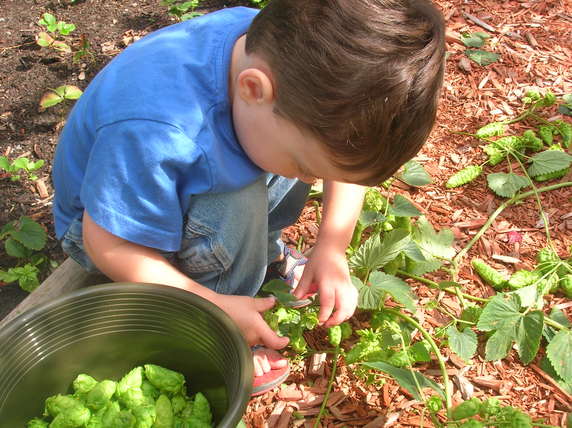 Despite the small space they had, our harvest turned out quite well: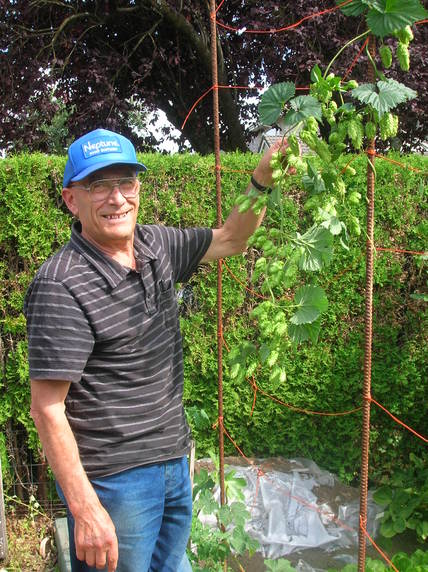 Here we are showing off...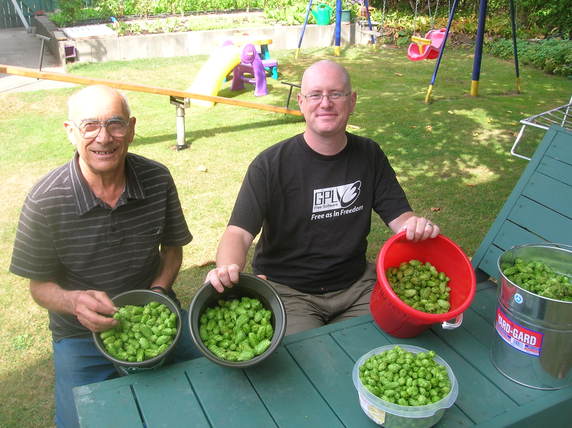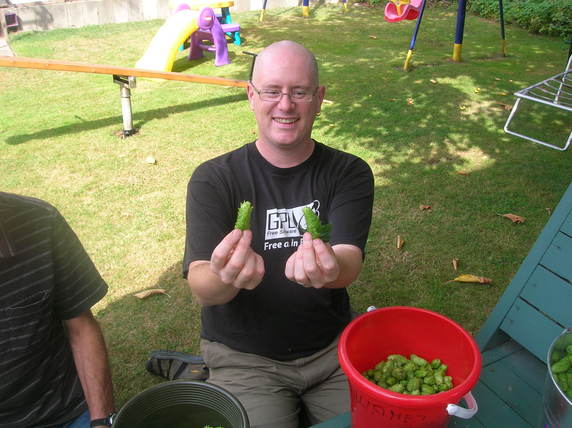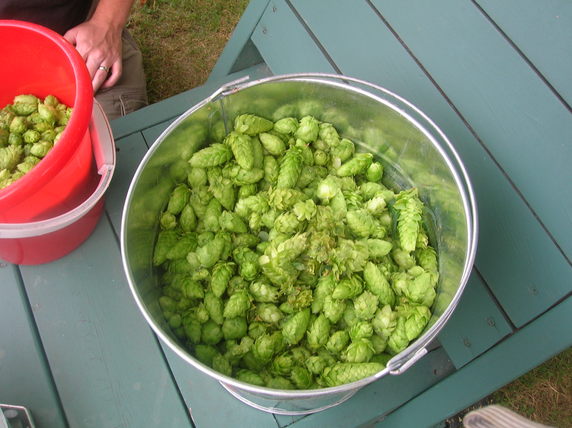 And here's the inspector making sure everything's okay: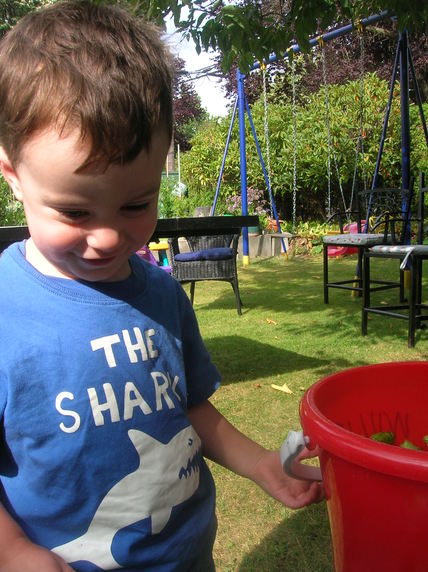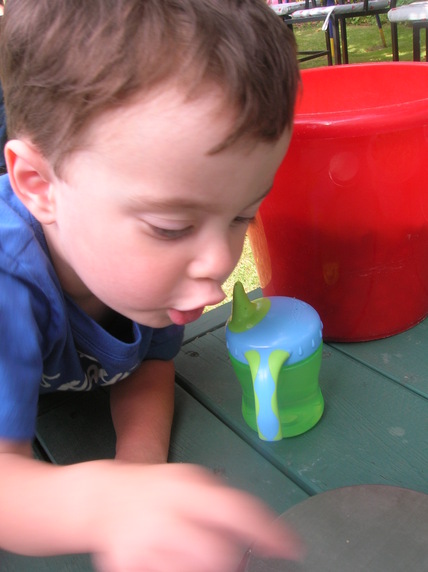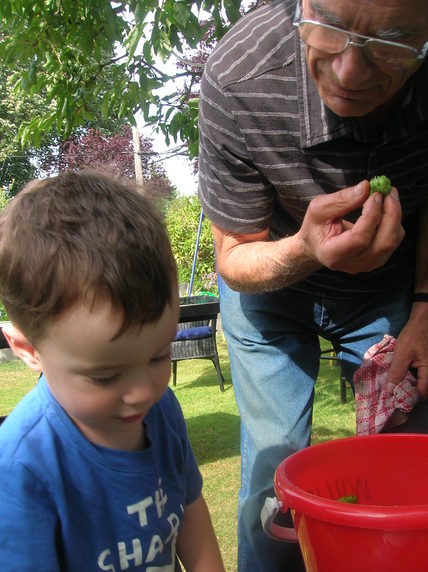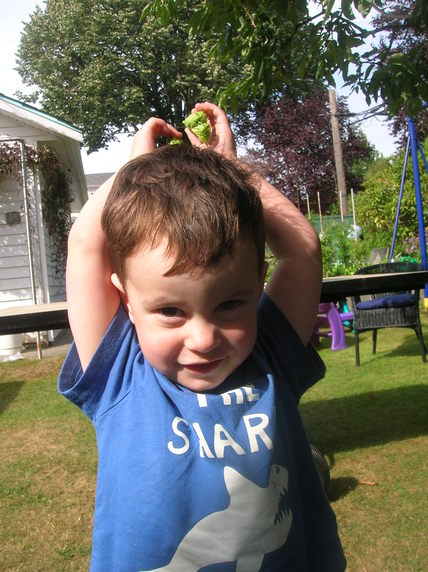 The final wet yield: 2.2kg wet, or 30.5 times what we got last year! Here's the breakdown:
They're currently drying in cardboard boxes all over my house...next year's project is an oast for sure!
The Sterlings were the runt of the litter, both in total harvest and size of the cones. I think they definitely could have stayed on the bines longer...but once we got going we didn't want to stop.
Part of the fun of plans is to ignore them...but right now, I'm thinking of a big ol' IPA with the Cascades: 1/4th at 60 minutes, at 30 minutes, at 5 minutes and for dry-hopping. Yum!