Two Recent Examples of My Handiwork
16 Oct 2006
When my wife went to pick up the co-op car we'd booked for Sunday, she found that the mirror hanging off the door by the control cables. Fortunately, a little camo duct tape -- a Christmas gift from my parents -- took care of it (at least until the co-op can get it fixed):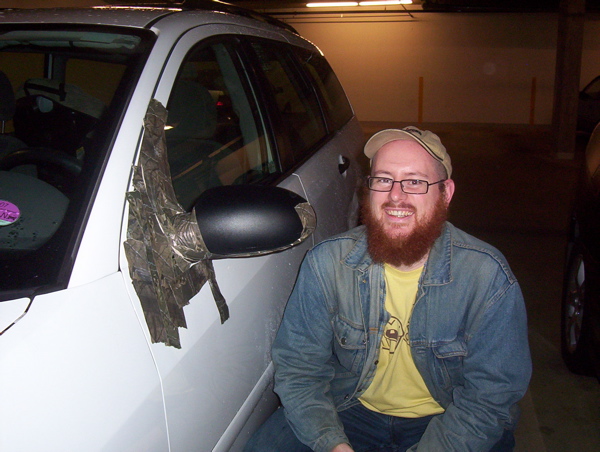 And then there's this: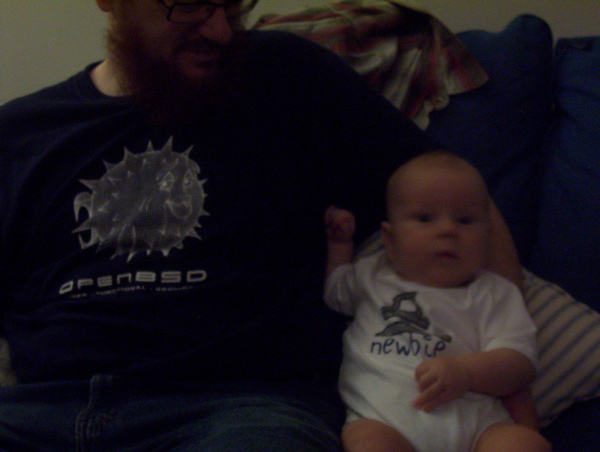 Thanks to John and Arwen for Arlo's shirt, and to Theo et al. for mine.