Xmas 2015
The leadup to Xmas 2015 has been, um, slack...at least for me. Clara has done so very much of the work, both because of my general laziness/busyness and because I've been sick for a couple weeks with flu. It has been hard to find a rhythm in all of this, a chance to get into the spirit of things. (I may be an atheist, but between my childhood and the excitement of everything/everyone around me I don't even try to resist the appeal.)
Today, though, the day was finally here, and late though I was I got into it. The kids, bless their hearts, were fine not receiving iPhone 6s in Rose Gold, or Samsung tablets, or XWii4 console stations; instead, they were genuinely thrilled to bits with what they did get: notebooks; games; pyjamas: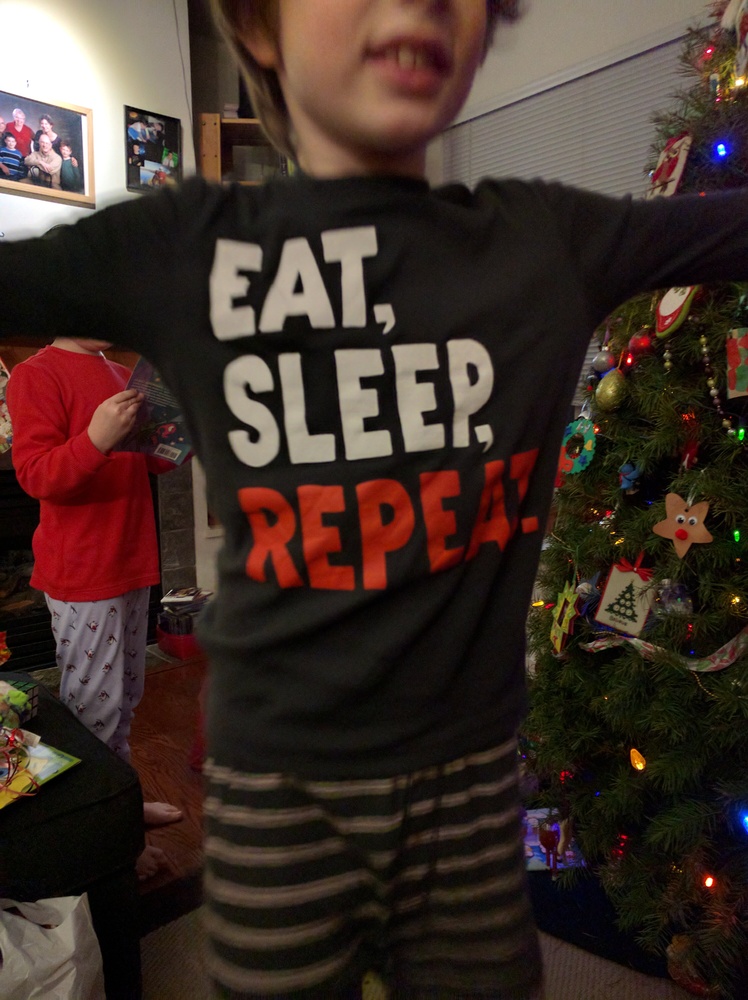 books; and best of all, digital cameras from their grandparents that, it turned out, did creepy special effects on pictures that delighted them because it disturbed us. ("Daddy, look at this picture! --Hey Arlo, he made that face again!")
I got the gift of beer from Clara and my parents: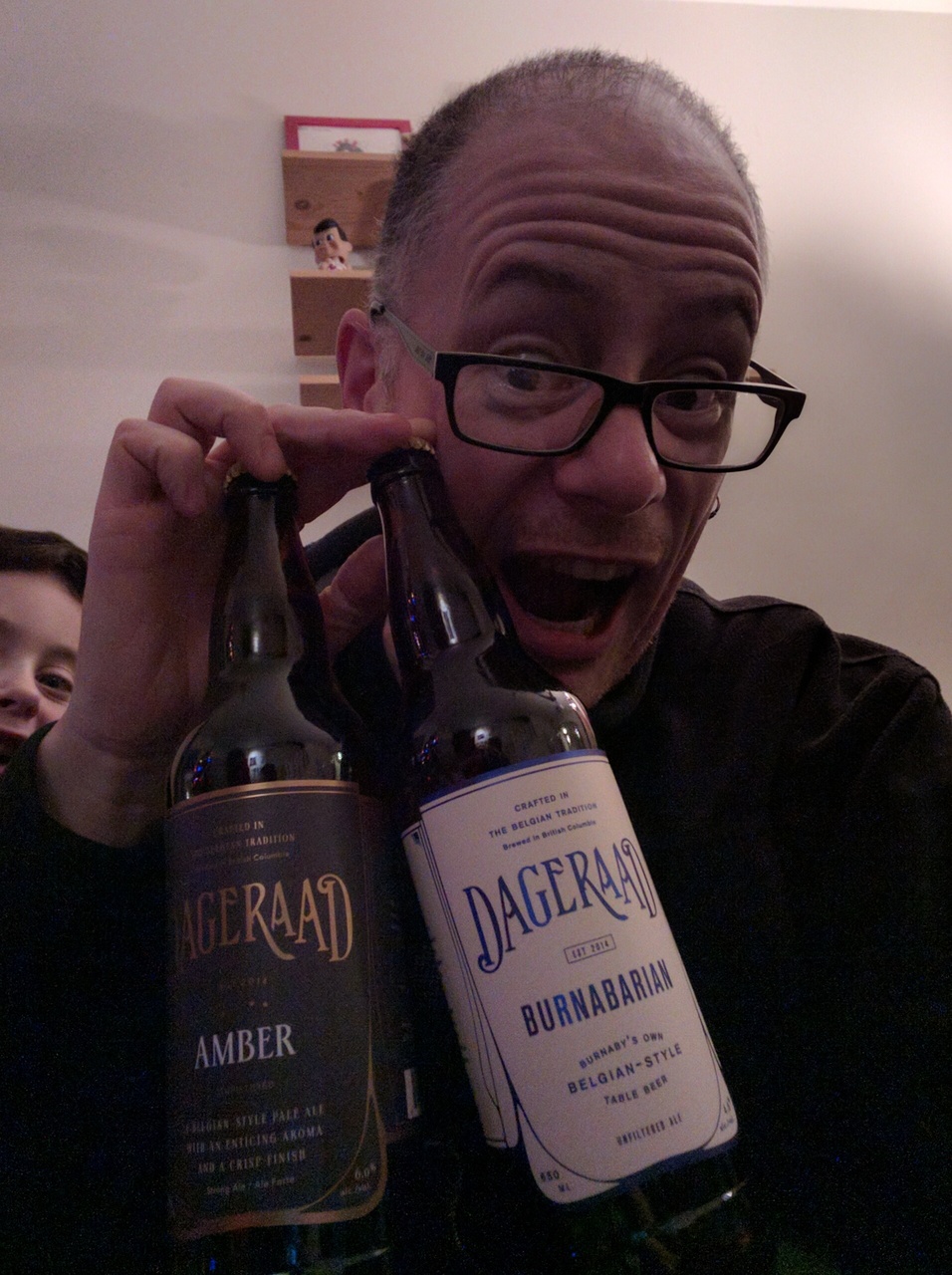 Clara was happy with the donation I made in her name to Options for Sexual Health (nee Planned Parenthood). I got to make Apple Pancake, a staple of Christmas from my childhood, for my own kids: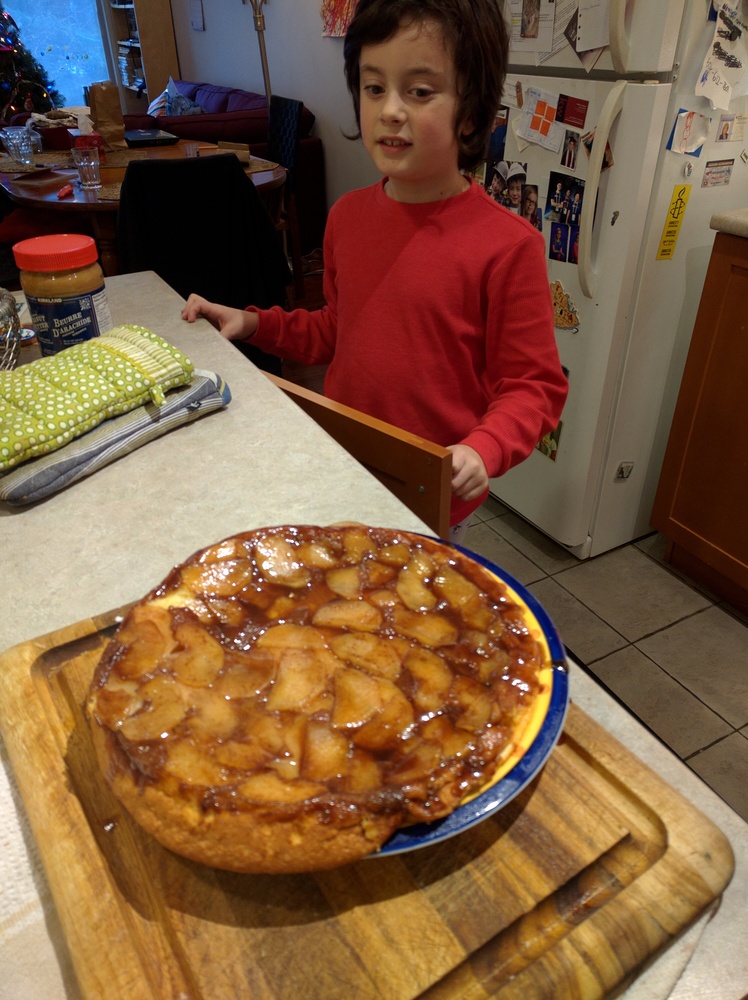 It wasn't exactly a Christmas present, but my father-in-law made me wheels for the new Dob out of stuff he just happened to have lying around the house: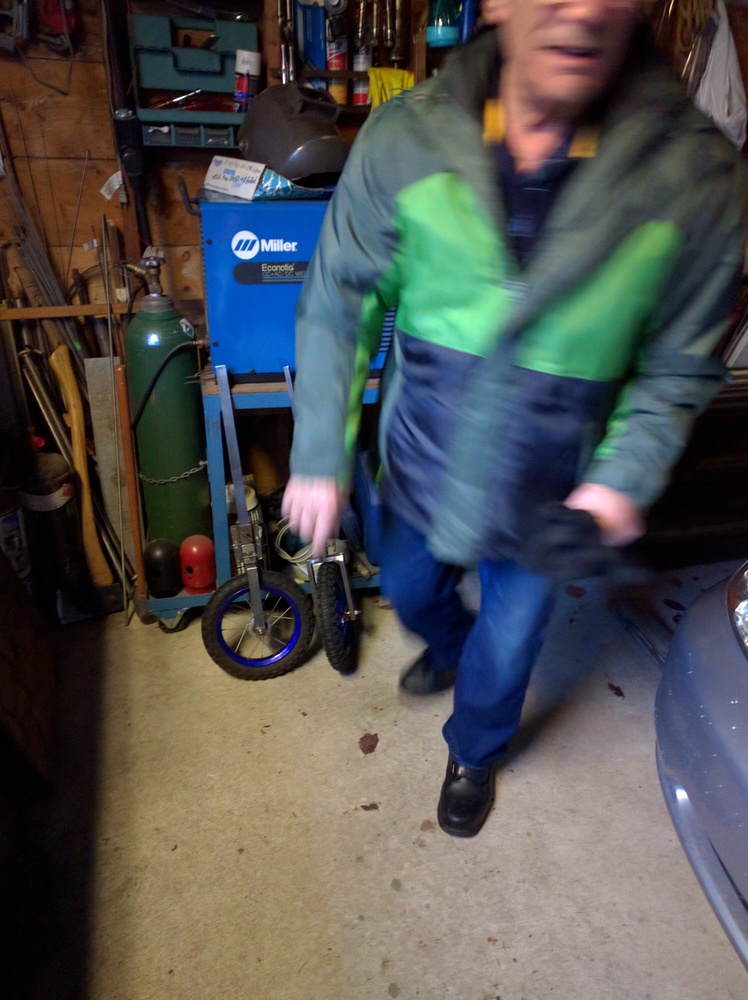 Overall, it was a damn good time. And on top of that, I got to set up the scope on the front porch -- first time I've observed in 2.5 months. I saw NGC 457 (ET Cluster, but I saw it as a spaceship), and the full moon (wonderful view of Aristarchus plateau). A great day all round.